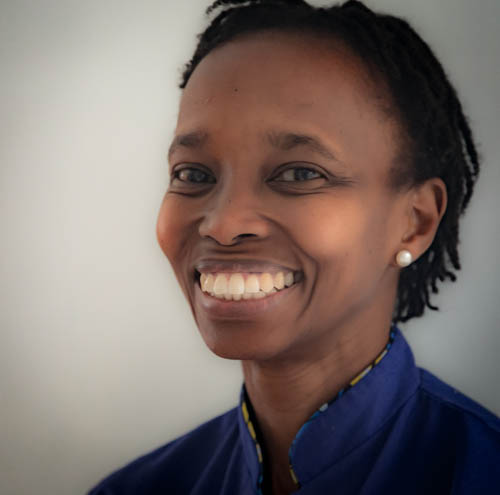 Dr Wandia Mwangi-Evans
BDS (Bachelor of Dental Surgery), FD SRC S (Fellowship in Dental Surgery of the Royal College of Surgeons of England), MOrth(Membership in Orthodontics), MSc.(Master of Science)
Kenya Orthodontics' principle is Dr. Wandia Mwangi-Evans, with over 17 years of experience as a dental surgeon and specialist orthodontist, having treated over 5,000 patients in the UK.
Dr. Wandia is Kenyan, educated at Alliance Girls' High School near Nairobi and completed her secondary school
education at Malvern Girls' College in the UK. She then attended Bristol University for her undergraduate studies in general dentistry.
After graduating, Dr. Wandia worked in various hospitals around the UK in the fields of restorative dentistry, prosthetics, oral and maxillofacial surgery, oral medicine and orthodontics. She also worked in private dental practice and in the public health sector.
In 1998, Dr. Wandia was awarded her Primary and Secondary Fellowship by the Royal College of Surgeons, England.
Dr. Wandia then attended the University of Wales College of Medicine, where, after three years of specialist training, she received a Masters degree in Orthodontics, graduating with distinction.
After completing her specialist training, Dr. Wandia joined Q Dental Care Ltd., one of the three largest specialist orthodontic practices in the UK, and taught orthodontics at the University of Bristol Dental School.
She later presented her masters research paper at the British Orthodontic Conference and was awarded the Chapman Prize by the British Orthodontic Society in 2006. Dr. Wandia's work has been published in The American Journal of Orthodontics and Dentofacial Orthopaedics.
In September 2011, Dr. Wandia and her husband moved back to Kenya to bring her medical experience and standard of excellence in orthodontic work to her country. Dr. Wandia is passionate about promoting her specialty within this market with Kenya Orthodontics being the first specialist orthodontic clinic in Kenya.
Associations
Registered as Special Orthodontist with the Kenya Medical Practitioners and Dentists Board
Kenya Dental Association
British Orthodontic Society
Fellow of the Royal College of Surgeons, England
Member of the Royal College of Surgeons, Edinburgh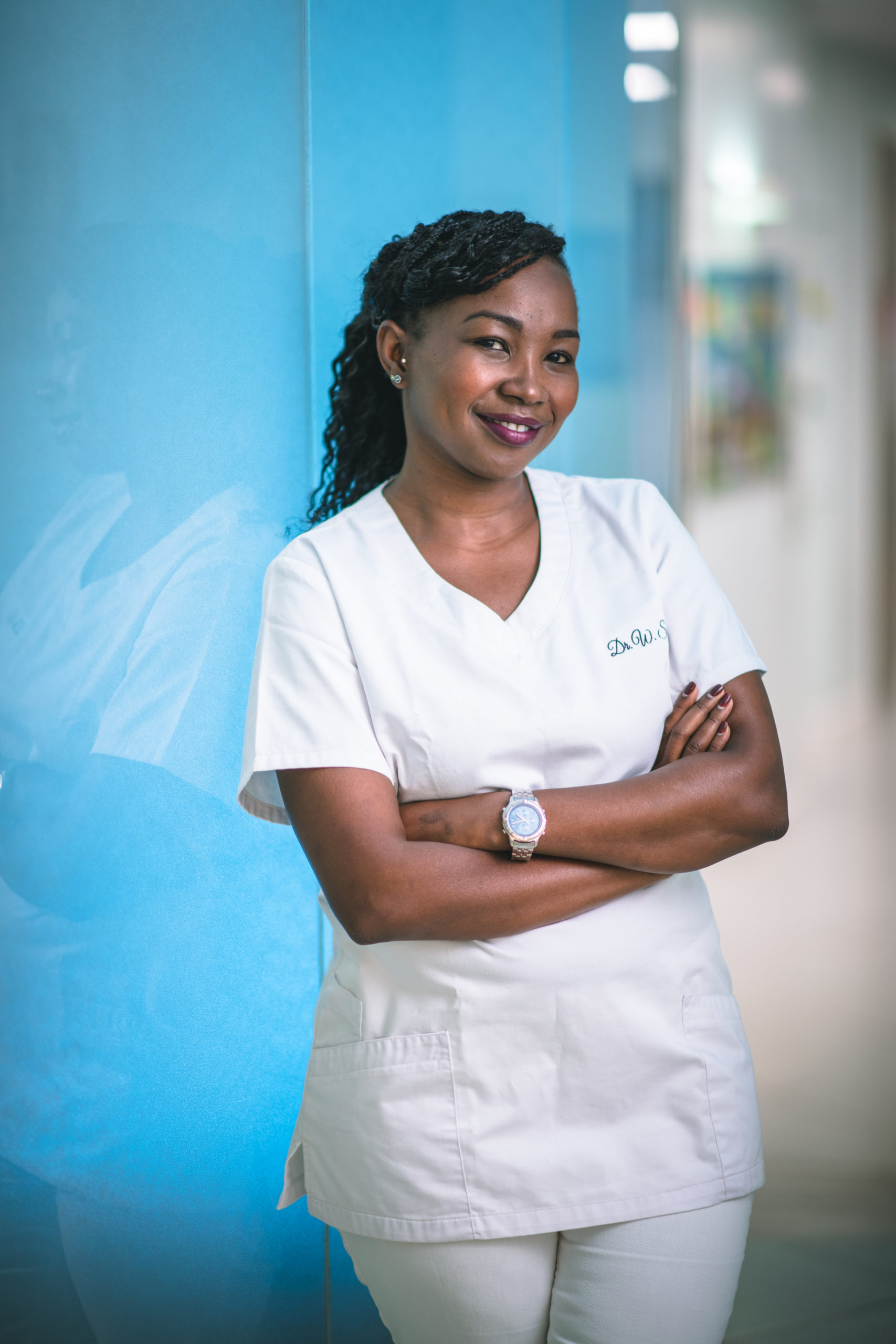 Dr. Nancy Wanjiru Stuhler MSc.
(German State Examination at the Ludwig-Maximilians-University in Munich), (Master of Science in Orthodontics from Danube University in Austria)
Dr. Wanjiru Stuhler is a fully qualified trilingual orthodontist fluent in English, German, and Kiswahili.  
Dr. Stuhler is trained in Europe and licensed to practice in Kenya and Germany. Specializing in orthodontics and pediatric dentistry.
She completed her Masters in Orthodontics in Austria and her undergraduate degree with the German State examination in Dentistry.
Before returning to Kenya, she had over ten years of work experience in the dental field. Her exposure to best practice orthodontic care in Europe under a strict regulatory environment while using cutting-edge technology enables her to practice with high standards and professionalism.
Dr. Wanjiru Stuhler provides care for patients in services such as adjustments, repairs, debonds and post-treatment care.
Dr. Wandia oversees the assessment and planning of all new treatments. Dr.Wanjiru is particularly engaged and focused on the oral health needs of children, an area of special interest and delight for her.
Registration
Specialist orthodontist with the Kenya Medical Practitioners and Dentists Board
Government of Upper Bavaria in Germany
Membership
German Society of Dentistry and Oral Medicine
German Society for Paediatric Dentistry