Important Information about the Clinic and COVID 19 – updated July 15th, 2020 13:00
We are now open!
After over two months of closure due to the COVID pandemic, we are now open for appointments again. We have put into place certain measures to keep our patients, their families and our staff safe. Here is an outline of what to expect:
We are working in two teams, each team led by an orthodontist, with four members of staff. This will enable better social distancing at the clinic.
Our appointments are more spaced out, to give us time to disinfect thoroughly between patients. This means that there may not be as much choice for appointment times, but we will try our best to accommodate you where we can. 
Before booking an appointment we are carrying out telephone triage to ensure that you are safe to come in. We will then repeat this triage when you arrive at the clinic, just to check that nothing has changed. 

When you arrive at the clinic we are asking you to remain in your car and ring us to let us know you have arrived. This is so we can make sure the clinic is ready for you.
For patients who are minors, we ask that they attend with only one parent to minimize human traffic in the clinic. Avoid bringing in other children if they do not have an appointment.

If two members of the same immediate family have on-going treatment we will keep the appointments together in a way to reduce repeated trips to the clinic.

We are following WHO protocols and using personal protective equipment for every patient.
Now, more than ever before is a time for great care and attention to avoid breaking your braces. We are not yet scheduling cleanings so we ask that patients make every attempt to maintain their oral hygiene especially if they have a brace fitted. For tips on how to look after your braces, see below.
What To Do If?
In order to minimize traffic through the clinic, to keep you and our staff safe, we recommend having a look below to see if there is any advice that can help you at home. If, after trying the advice below, please give a call and we can advise further. So, what to do if…
A bracket breaks:
Don't panic. This is not an emergency.
Wait until your next appointment.
If you are concerned, contact us for advice from one of our team members.
If the archwire is long and poking you can call us for an emergency appointment so we can trim the archwire.
The brackets are rubbing:
Use the wax we provided to cushion the brace.
Clean or sanitize your hands first.
Identify the area that is rubbing then dry it with a clean tissue or handkerchief.
Do not let saliva wet the area. Soften a small pea-sized piece of wax between your fingers and press it onto the part of the brace that is rubbing.
Keep the wax with you so you can replace it whenever you need to.
The archwire is poking:
Call us and we can schedule an emergency visit.
In the meantime, place some orthodontic wax (or if not available some chewing gum or cotton wool) over the poking end until you can come in to see us for a quick trim.
Your teeth are painful:
Take a normal, over the counter pain relief medicine if necessary, then call us for advice if this is an unexpected occurrence. It is normal for the teeth to feel pressure after you start treatment or after an adjustment, and this can be perceived as pain, and usually lasts approximately three to five days after an adjustment.
Your gum is bleeding:
If this is along the gum margins try to brush more thoroughly to remove all the plaque.
If this is due to a part of the brace causing trauma call us as soon as you can to schedule an emergency appointment.
If your gums are painful and bleeding please call us and we can schedule an emergency appointment.
You have a painful swelling on the gum or cheek:
Please call us and we can schedule an emergency appointment.
Kenya Orthodontics is a pioneering purely specialist orthodontic practice, the first of its kind in Kenya. We are based in Nairobi on a full time basis and offer an accessible, reliable and dependable service to suit your lifestyle.
At Kenya Orthodontics, we look at orthodontics differently. Our passion is to provide patients with brighter, healthier smiles through an unmatched level of comfort, care, and efficiency.
By investing in the latest technology , our lead orthodontist, Dr. Wandia , and associate orthodontist, Dr. Nancy Wanjiru, have positioned themselves as leaders in the field of orthodontics and established our practice as a premier center for comprehensive and affordable care.
To learn how we can help you maintain healthy teeth and gums and a beautiful smile, please contact Kenya Orthodontics today.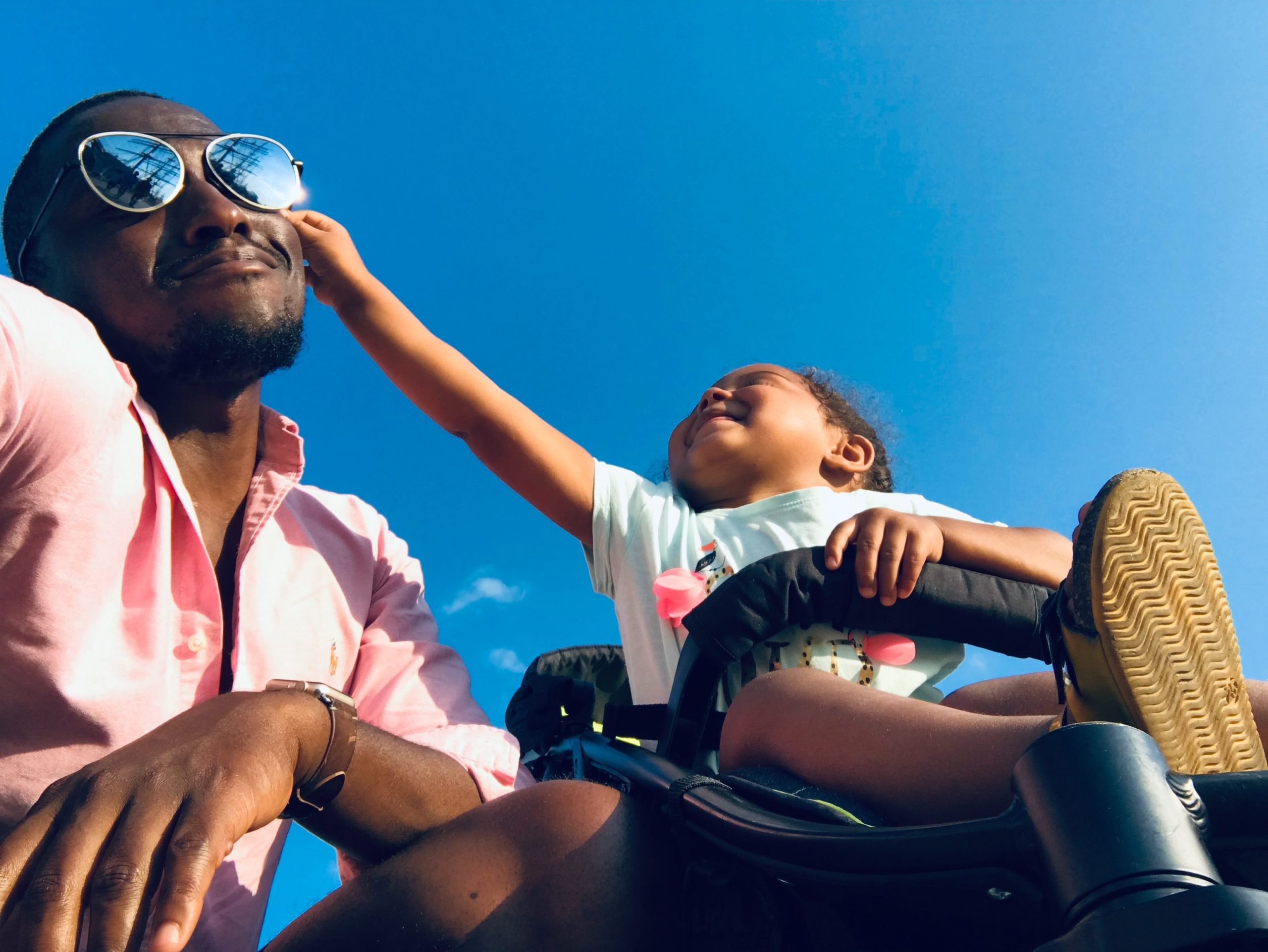 WE LOVE TECHNOLOGY
We use the revolutionary state-of-the-art Digital intra-oral Scanner for dental impressions.
We are a Paperless Clinic enabled by a very powerful Clinic Management Software.
Specialized X-rays to provide you with full face-on panoramic and side view dental X-rays.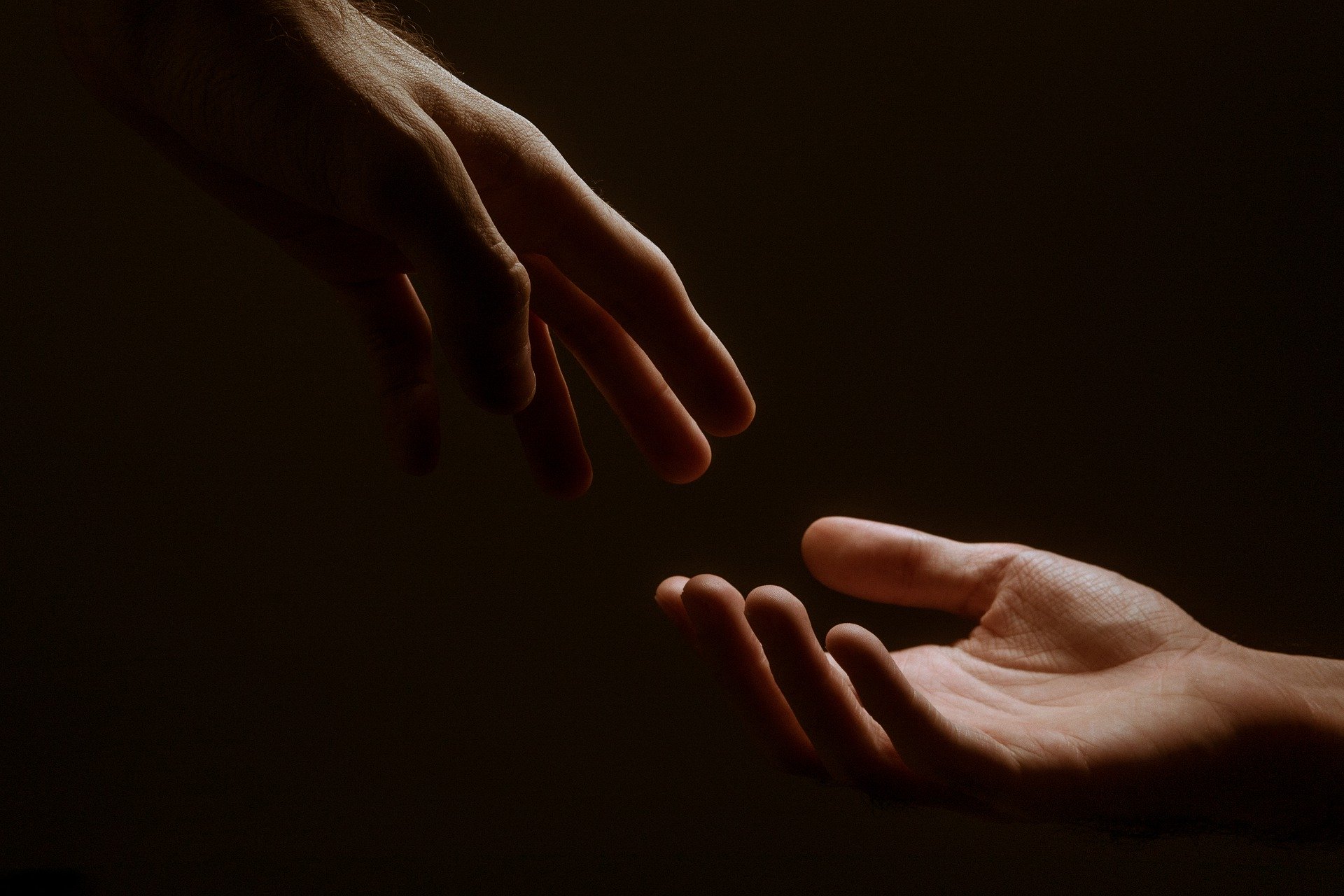 At Kenya Orthodontics, we have an incredible team, which includes 2 Orthodontists, Dr. Wandia and Dr. Nancy Wanjiru, 2 Specialist Orthodontist Nurses, and our Resident Hygienist, Lucy Mwai.
We are passionate about working together with both local and international dental practices.
We welcome you to refer your patients to us for any of the treatments below:-
Why Refer to Us?
We DO NOT perform general dentistry on patients referred to us.
We will refer patients back to you for any treatment other than what they were referred for.
You will also receive copies of patient letters.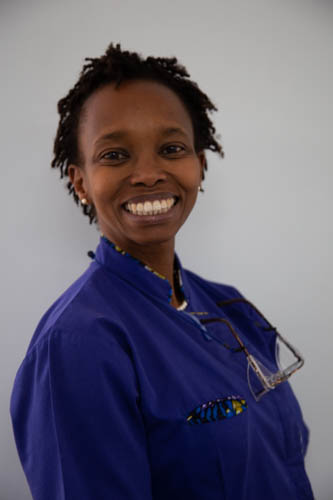 Dr. Wandia
Dr. Wandia is our lead Orthodontist. With over 6,000 completed treatments, you know you will be in the best professional hands.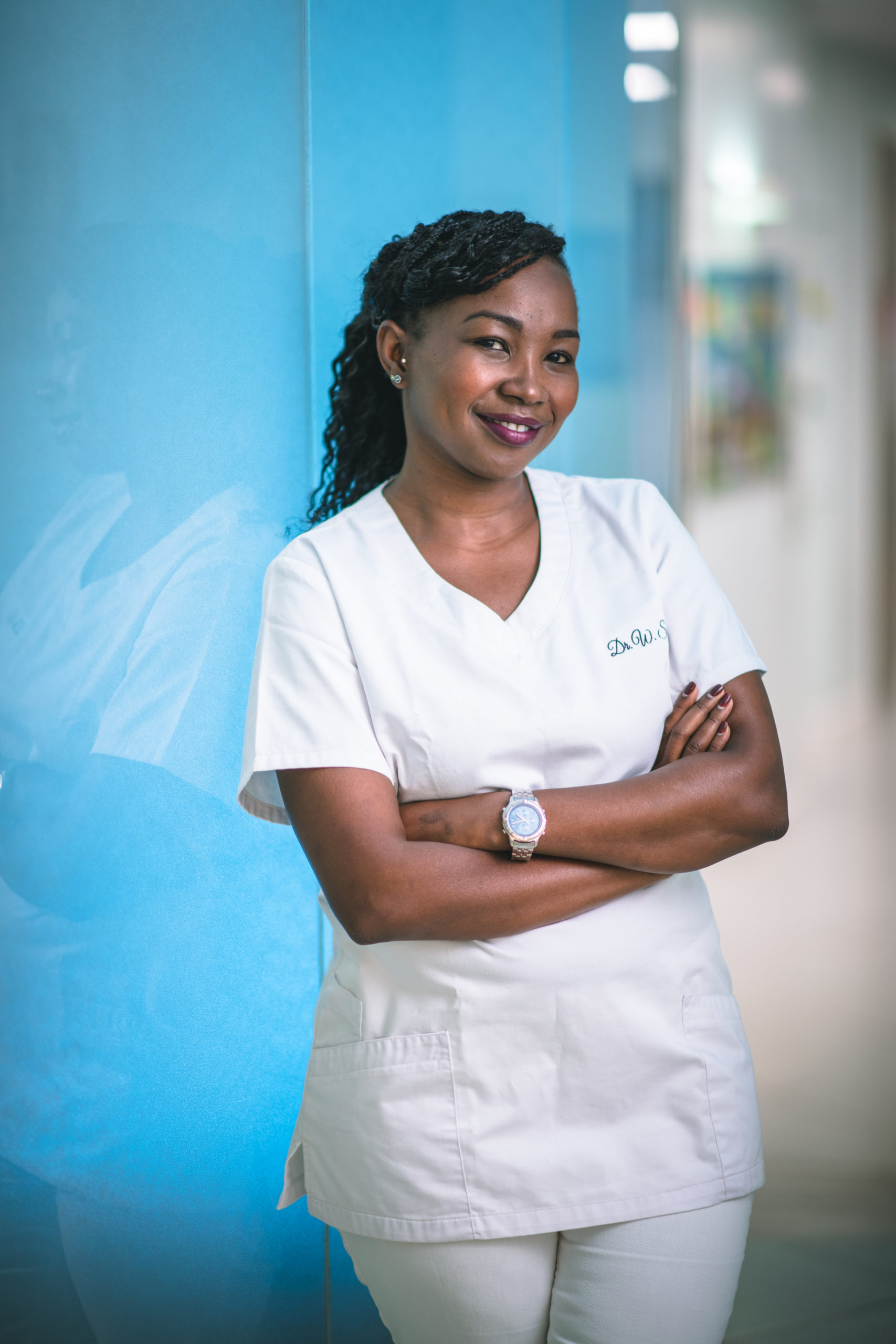 Dr. Nancy Wanjiru
Dr. Wanjiru is our Associate Orthodontist. She is a passionate dentist who has specialized in Orthodontics and Pediatric Dentistry. 
Excellent professionalism and patient care. I felt safe and assured that I am in the best hands!
Elizabeth

Fantastic service, professional staff and a very welcoming atmosphere!
Diana

Great service! Entertainment for the children is a huge plus. Lovely and friendly staff.
Alla

Excellent and very high standards! Enjoyed the music!
Arthur